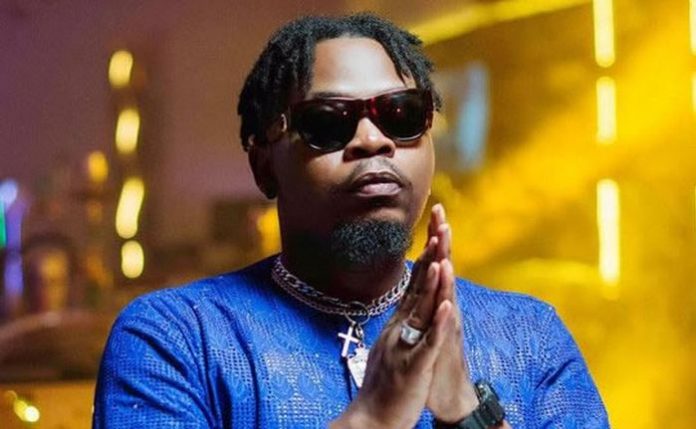 Baddo, popularly known as Olamide, 31, is one Nigerian music creator with a steadfast love for growth.
He elevates the Yoruba culture by putting out music in his native dialect, consisting of both pidgin and English language as required to pass the messages of his art ultimately.
Olamide's music often appeals to street listeners, whereas, recently, he is expanding reachability and demography, reflecting the delivery of his eleventh studio album, UY Scuti.
However, he makes an exciting kind of music that is so relatable and could sit well with listeners as everyone's story could align with his artistry.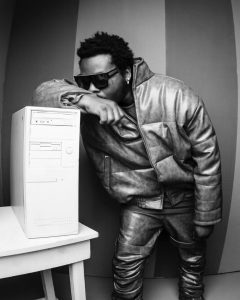 He is a bold creator who doesn't lack versatility. He relishes taste in various sonic waters by experimenting on multiple genres to expose his talents to a range of listeners, even as he seeks to expand audiences.
Meanwhile, Olamide is strong enough to take any step poised towards the elevation of his art. He understands the troops to become a better shining star in such a competitive industry.
While I put this acronym together, which could be adjustable and suits the character he portrays in the Nigerian music landscape, this acronym should resonate well with his cult, even as the whole creation is open for other creative writers to shape and make better ideas of what he represents.
Here's The Full Meaning of O.L.A.M.I.D.E
Let's get started 
O – Original
Originality is the bedrock of Olamide's music career. He has been known for street creations as one who carries core street listeners along through the definite glue of his art.
However, a range of listeners is stock to him through the musical influence that reigns with sturdy consistency.
He sticks to originality and conveys every message through his music.
L – Love
Meanwhile, the L in Olamide's name means a capital letter L replete as LOVE, which can be found in the essence of a couple of his music
However, this love could be seen through an incredible and uniquely orchestrated light.
Love in Olamide's music is usually appealing and mild. It is raised or given to us through a mid-tempo sonic experience that ends alluring. It is always enticing and usually creeps into our soul.
Olamide has curated part of the most beautiful and elusively structured love-themed records in his career run. 'Melo Melo' was Olamide's sturdy effort around 2015. His recently released 'Somebody' featuring Phyno and 'Julie' and the creeping in seductive 'Rock' deduce love exceptionally.
While Olamide's love creations are intricate and usually stuck with his cult, they are confined in him for sweet romance apart from many of his street creations. One can find true solace in them as well.
A – Attire
Suitable attire and the proper fashion sense also lay a suitable remark for Olamide's personality. He usually looks cute and straightforward enough, even as a street mafia star.
M – Much
Much in artistic creativity and excellence as it usually reflects from his actual art.
Olamide is highly creative when considering his creative process and how he fosters putting the pertinent records in-tune, which misses not but resonates with his audience entirely as he tends to be expanding beyond the box.
I – Icon
Olamide is an icon for being a replica who exposes his culture through rap and crystal clear singing vocals to a range of listeners over West Africa.
He has none on the throne after him yet. Nevertheless, He is the king of the street as well as you can tag him as the icon who fully represents the street folks.
D – Dance
Describe the D acronym on Olamide's moniker as Dance. Because, whenever or whatever record the street has in relationship with him is how reckless abandon his tunes can reset their bodies to twist and grind thoroughly.
Arguable that Olamide cares about your body moves even as his creations have come accordingly to affect that part of our lives intensely.
His 'Motigbana' advocates how our body should appreciate it through the twist and grind, mostly for the lady's body.
His 'Wo' and super instructional 'Science Student' had the tang on the West African Shaku-shaku dance, as well as on a row of Olamide's record chronicles and have kept good records of shaping dance culture with it.
E – Energy
You can find energy in Olamide's stage performances which you can't deny or take from him either. He is blazing hot.
The End!!
We hope you now agree that Olamide is super talented?
Thanks so much for reading this beautiful piece.
Written by:- Agwuma Kingsley